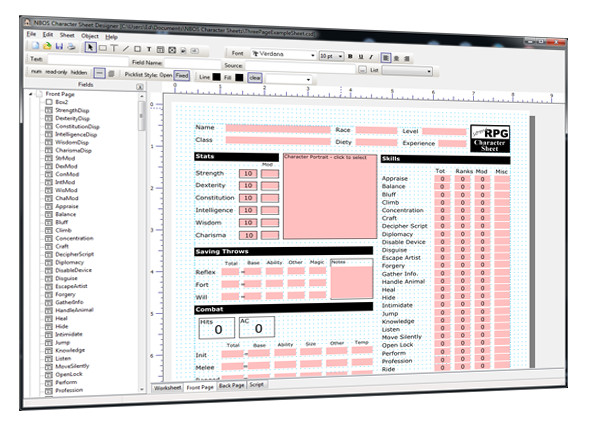 NBOS Character Sheet Designer
Create character sheets for any game!
NBOS Character Sheet Designer 2.0 - Screen Shots
(Click thumbnails to see full sized screen shot)



Free Download!
Copyright ©2021, NBOS Software. All rights reserved. 'Fractal Mapper', 'ScreenMonkey', 'Character Sketcher', 'Inspiration Pad Pro', 'Fractal World Explorer', 'Goblin API', 'AstroSynthesis', 'The Keep', and 'Skwyre' are trademarks of NBOS Software. Android is a trademark of Google Inc.