Log in to your NBOS account to upload files
Wyrewood Keep Tower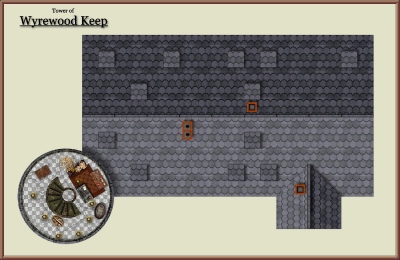 Contributor:
AndreiHajduk
Rating:
Date Added:
10/18/2019
Downloads:
571
Description:
This is the tower of the Keep within Wyrewood Outpost. I made the building layout match the roof, which can be seen from this picture.

I used a combination of BL, DA, and Vintyri fills and structures. FMP File too large to upload.
Copyright ©2023, NBOS Software. All rights reserved. 'Fractal Mapper', 'ScreenMonkey', 'Character Sketcher', 'Inspiration Pad Pro', 'Fractal World Explorer', 'Goblin API', 'AstroSynthesis', 'The Keep', and 'Skwyre' are trademarks of NBOS Software. Android is a trademark of Google Inc.