Log in to your NBOS account to upload files
AstroSynthesis 3.0 Trial Version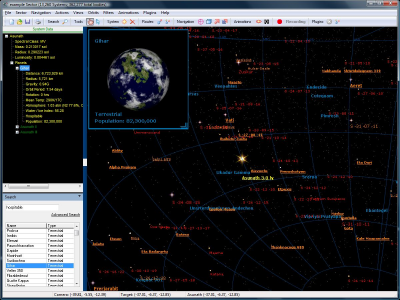 Contributor:
Ed_NBOS
Rating:
Date Added:
12/18/2011
Downloads:
22885
Description:
This is a 14-day trial version of AstroSynthesis 3.0. The program is fully functional, but will only run for 14 days after installation.

See the product page for system requirements.
Copyright ©2021, NBOS Software. All rights reserved. 'Fractal Mapper', 'ScreenMonkey', 'Character Sketcher', 'Inspiration Pad Pro', 'Fractal World Explorer', 'Goblin API', 'AstroSynthesis', 'The Keep', and 'Skwyre' are trademarks of NBOS Software. Android is a trademark of Google Inc.