Log in to your NBOS account to upload files
Marvel RPG Ultimate Powers Character Generator Rev 2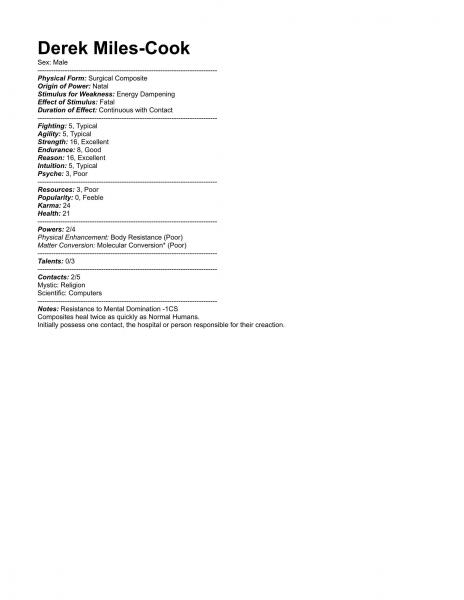 Contributor:
reverie_13
Rating:
Date Added:
11/13/2021
Downloads:
466
Description:
This is a Character Generator for Marvel Superheroes RPG. Characters are generated using MA3 The Ultimate Powers Book by TSR.

Powers marked with an * take two slots, either delete a single slot skill or re-roll. This is meant primarily as a quick character generation tool.

Fixed an error where the Powers were rolling the same intensity.
Copyright ©2023, NBOS Software. All rights reserved. 'Fractal Mapper', 'ScreenMonkey', 'Character Sketcher', 'Inspiration Pad Pro', 'Fractal World Explorer', 'Goblin API', 'AstroSynthesis', 'The Keep', and 'Skwyre' are trademarks of NBOS Software. Android is a trademark of Google Inc.